for Business Partner
民泊運営会社・ホテル様向け
訪日外国人のための
レストラン予約代行サービス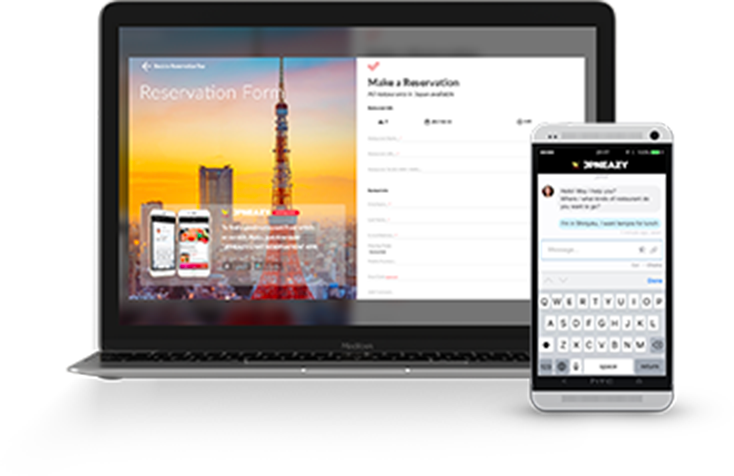 EASY, PEASY, JPNEAZY
Find Restaurant
Ask us anytime
Easy Reservation
Never get lost
0
RESTAURANTS
Find Restaurant
Goodies for Foodies
We have carefully selected the best amazing Japanese restaurants for you. You can save your time and choose your favorite one with JPNEAZY original ranking.
Ask us Anytime
We'll find the best restaurant for you
We are more than happy to help you out. Let us know what you are looking for and our Chat-san* will offer you the finest selection.

*Chat-san: Our multi-lingual (English / Chinese / Korean) resident concierge with a broad familiarity of local restaurant options
Never Get Lost
Map & Route
After arriving in Japan, you can easily find the restaurant you reserved using our "MAP." You can also search for additional amazing restaurants in your vicinity.